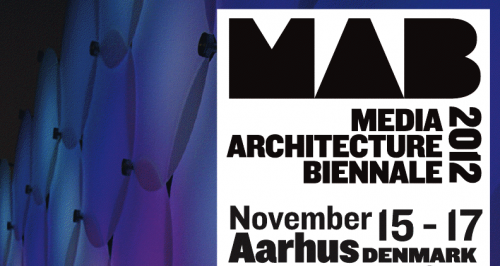 Media architecture transforms cities, buildings, and people. This week, you can join the world's top experts in discussing and outlining the media architecture of the future at the Media Architecture Biennale 2012. The biennale takes place on 15-17 November 2012 here in Aarhus, Denmark and brings together architects, academia, and industry from around the globe.
Among the speakers are media artists Ben Rubin, architect and designer Jason Bruges, Bjarke Ingels Group, Gehl Architects, professor of architecture Antonio Saggio, professor of media archaeology Erkki Huhtamo – and many, many more.
The biennale also features an academic conference track (chaired by your's truly and Ava Fatah from The Bartlett), an exhibition, awards, industry sessions, workshops, an iPad compendium, and a gala dinner.
Follow us on Facebook and Twitter to stay updated with the latest news about the event.